---
Member: Bundesanstalt für Materialforschung und -prüfung (BAM)
Website: www.bam.de
BAM President: Prof. Dr. Ulrich Panne
Primary Location: Berlin, Germany
Number of Employees at BAM:
Total: 1660 Permanent: 1060
BAM Mission: We ensure safety in technology and chemistry.
The Federal Institute for Materials Research and Testing integrates research, assessment and consultation in technology and chemistry under one umbrella. Technological change is a guarantee for our society's prosperity. New technologies are the basis for the successful development of Germany as a business location and for value creation in global markets. Sustainable safety of new technologies creates trust in change and secures our future. At the cutting-edge of key technologies of materials science, materials engineering and chemistry, we make a crucial contribution to the technical safety of products, processes and to people's life and work environment. For this purpose we carry out research and tests and provide advice based on our expertise and years of experience at the interfaces of science, technology, industry and politics.
WMRIF Representative: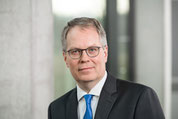 Prof. Dr. Ulrich Panne
President
Bundesanstalt für Materialforschung und -prüfung
Berlin, Germany
Ulrich.panne@bam.de
High-Priority Materials R&D Topics: Reliable Additive Manufacturing, Safe energy transition ("Energiewende", Material Development 4.0, Sustainable Infrastructure, Laboratory automation, and Recyclability by design.
Products and Services:
BAM, an internationally recognised centre of excellence for safety in technology and chemistry, offers business and research a unique range of measurement and process techniques in an interdisciplinary context. By working with the economically independent centre of excellence BAM, businesses can realistically and plausibly assess the safety of their products. Reliable and high-quality certificates, assessments, endorsements, documentation of testing and research confirm the conformity of products or machinery with the high standards of German quality culture. As a federal research institution, BAM is also a reliable partner for research projects relating to safety in engineering and chemical handling.
The services offered by BAM include; Reviews and Assessments, Licensing and Certification, Research and Development, Reference Materials and Round Robin Tests, and  Information Services.
Organizational Structure:
https://www.bam.de/Navigation/EN/About-us/Organisation/Organisation-Chart/organisation-chart.html#35092
Annual Report: https://www.bam.de/_SharedDocs/EN/Downloads/bam-annual-report-2016-2017.pdf?__blob=publicationFile
---
Member: Hungarian Academy of Sciences, Centre for Energy Research (MTA EK)
    Institute of Technical Physics and Materials Science (MFA)
Website: www.energia.mta.hu/en
MTA EK Director: Dr. Ákos Horváth
MFA Director: Dr. Béla Pécz
Location: Budapest, Hungary
Number of Employees at MTA EK:
Total: 380  Researcher: 150
Number of Employees in MFA:
Total: 122 Researcher: 80
MTA EK: Research and development in the field of nuclear science and technology for facilitating the adoption and the safe use of nuclear technology in Hungary, to participate in international research efforts aiming at the establishing a new generation of nuclear power plants and closing the fuel cycle, to study the interaction of radiation with matter.
MFA Mission: Interdisciplinary research on complex functional materials and nanometer-scale structures, exploration of physical, chemical, and biological principles, their exploitation in integrated micro- and nanosystems, and in the development of characterization techniques.
WMRIF Representatives:

 Dr. János Volk
Head of the Laboratory
Nanoelectromechanical Systems -MFA Budapest, Hungary
 volk@mfa.kfki.hu
+36.30.231.6533

 Dr. István Bársony Senior Scientific Advisor
Member of the Hungarian Academy of Sciences Microelectromechanical Systems - MFA Budapest, Hungary barsony@mfa.kfki.hu
                            +36.20.488.5277
High-Priority Materials R&D Topics:
1D and 2D Nanomaterials
Functional Materials for Nano- and Microelectromechanical Systems
Piezoelectric Materials
Thin Solid Films
Products and Services:
MEMS/NEMS Laboratories (http://www.mems.hu/)
Ellipsometry (http://www.ellipsometry.hu/)
Organizational Structure: https://www.energia.mta.hu/e
---
Member: Lawrence Livermore National Laboratory (LLNL)
Website: https://www.llnl.gov/
LLNL Director: Bill Goldstein
Primary Location: Livermore, CA, USA
Number of Employees at LLNL:
 Total: 7386  Technical: 3279
LLNL Mission: Strengthening the United States' security by developing and applying world-class science, technology, and engineering that enhances the nation's defense, reduces the global threat from terrorism and weapons of mass destruction, and responds with vision, quality, integrity, and technical excellence to scientific issues of national importance.
WMRIF Representatives: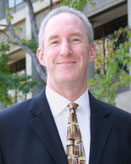 Dr. Glenn Fox
Associate Director
Physical and Life Sciences Directorate
Livermore, CA, USA
fox7@llnl.gov
+1.925.422.0455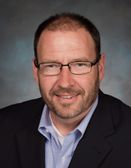 Dr. Robert Maxwell
Division Leader,
Materials Science Division
Physical and Life Sciences Directorate
Livermore, CA, USA
maxwell7@llnl.gov
+1.925.423.4991
 High-Priority Materials R&D Topics:
Accelerating the adoption of new materials and manufacturing processes, with specific interest in the following areas:
Composites and Soft Matter: researching and developing solgels, polymers, ceramics, organic compounds, and low-density cellular materials such as aerogels.
Nanomaterial Synthesis: focusing on the design, development, optimization, and characterization of nanoscale architectures for a wide array of applications, including materials for energy storage and conversion.
Computational Materials Science: building versatile, massively parallel computing capabilities to investigate chemical, electronic, structural, and kinetic properties of materials.
Energetic Materials: specializing in the modeling and experimentation surrounding the development, characterization, and effectiveness of energetic and reactive materials.
Optical Materials: improving optical performance and extending the lifetime of optics while reducing unit cost.
Target Materials: developing novel materials and precision assembly and characterization techniques for experiments at the National Ignition Facility and other high-power laser facilities.
Actinides and Lanthanides: completing experimental and theoretical work to understand the structural, chemical, mechanical, magnetic, and electronic properties of 4f- and 5f-electron systems.
Organizational Structure: https://www.llnl.gov/about/organization
---
Member: National Institute for Materials Science (NIMS)
Website: www.nims.go.jp/eng
President: Dr. Kazuhito Hashimoto
Primary Location: Sengen, Tsukuba, Ibaraki, JAPAN
Other Locations: Namiki, Tsukuba, Ibaraki, JAPAN; Sakura, Tsukuba, Ibaraki, JAPAN;
Kouto, Sayo-cho, Sayo-gun, Hyogo, JAPAN
Number of Employees:
Total: 1,541 Technical: 1,189 (As of April 1st, 2018)
Basic Policy: NIMS is Japan's sole National Research and Development Agency specializing in materials science. NIMS is charged with basic research and development of materials science, and to advance the level of expertise in the field.
WMRIF Representatives:
Dr. Kazuhito Hashimoto
President
Sengen, Tsukuba, Ibaraki, JAPAN
HASHIMOTO.Kazuhito@nims.go.jp
+81-(0)-29-859-2000
CONTACT:
Academic Collaboration Office
Sengen, Tsukuba, Ibaraki, JAPAN
academic-collaboration@nims.go.jp
+81-(0)-29-859-2477
Mission:
Fundamental research and generic / infrastructural technology research and development
Dissemination of research results and promotion of their applications
Shared use of NIMS facilities and equipment
Training of researchers and engineers
Services:
NIMS Nanotechnology Platform:
(http://www.nims.go.jp/eng/infrastructure/nims_nanotechnology_platform.html)
Facilities & Service Stations: (http://www.nims.go.jp/eng/infrastructure/station.html)
Organizational Structure:
---
Member: Natural Resources Canada (NRCan) CanmetMATERIALS (CMAT)
Website: https://www.nrcan.gc.ca/mining-materials/materials-technology/8234
CMAT Director General: Philippe Dauphin
CMAT Director of Operations: Wojciech Kasprzak
Primary Location: 183 Longwood Road South, Hamilton, ON, L8P 0A1
Other Locations: 3303-33 Street Northwest, Calgary, AB, T2L 2A7
Number of Employees at CMAT:
Total: 103         Technical: 47       Scientific: 28
CMAT Mission: The largest research centre in Canada dedicated to fabricating, processing and evaluating metals and materials. Scientific and technical staff in Hamilton and Calgary research and develop materials solutions for Canadian industry in the energy, transportation and metal-manufacturing sectors.
NRCan Mission: Natural Resources Canada seeks to enhance the responsible development and use of Canada's natural resources and the competitiveness of Canada's natural resources products.
WMRIF Representatives: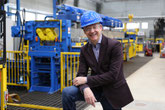 Phillipe Dauphin 
Director General,
CanmetMaterials 
Natural Resources Canada
183 Longwood Road South,
Hamilton, ON, L8P 0A1
phillipe.dauphin@canada.ca
Tel: 905-645-0698
Wojciech Kasprzak
Director of Operations,
CanmetMaterials
Natural Resources Canada,
Government of Canada
183 Longwood Road South,
Hamilton, ON, L8P 0A1
Wojciech.kasprzak@canada.ca
Tel: 905-645-0697
High-Priority Materials R&D Topics:
https://www.nrcan.gc.ca/mining-materials/materials-technology/17527
Materials for Pipelines:
·         Design, materials, and construction of pipelines
·         Operation and maintenance of pipelines and related infrastructure
·         Materials for non-conventional pipelines (CO2, biofuels)
·         Upstream energy processing and pipeline infrastructure
·         Integrity of tank cars for oil and gas transportation
Materials for Transportation, Buildings and Industry
·         Lightweight structures
·         Powertrain materials
·         Heat energy management
·         Buildings and industry
Materials for Energy Production
·         Materials for advanced reactor systems
·         Safety and life-time extension of existing nuclear power plants
·         Materials and structures for handling and storage of spent fuels
·         Materials for other clean-energy systems
Emerging and Defence Materials
·         Armour materials and prototype development
·         Materials and technologies for shipbuilding
·         Emerging materials
·         Testing and evaluation methodology development
Products and Services:
https://www.nrcan.gc.ca/mining-materials/materials-technology/8236
·         Research collaborations
·         Technology solutions
·         Facility access
·         Non-destructive testing certification
Organizational Structure:
http://www2.nrcan.gc.ca/dpspub/index.cfm?fuseaction=orgchart.viewTree&userLang=E
---